Poker Table Restoration and Re-felting Service in Chicago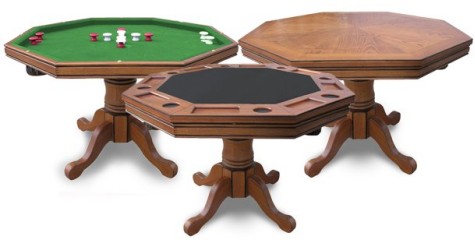 Restore Your Poker Table to Its Former Glory
Poker tables are a significant investment, and they should be well maintained to ensure that they last for years to come. If your poker table is looking worn, damaged, or stained, Alpha Billiards can help.
Our poker table restoration and re-felting experts have over 20 years of experience in bringing poker tables back to their original glory. We offer a wide variety of felt colors to choose from, so you can get the exact look you want.
Our team can travel to both residential and commercial locations in Chicago and the surrounding area. We are fully insured and licensed, and we offer a satisfaction guarantee on all of our work.
Contact Us Today
If you are looking for professional poker table repair and restoration services in Chicago, contact Alpha Billiards today. We would be happy to discuss your needs and schedule a service appointment for you.