Poker Table Repair Service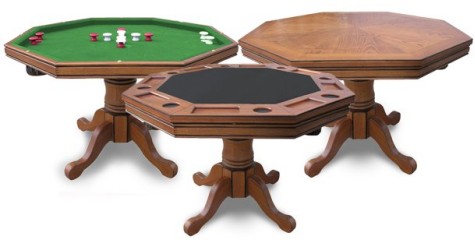 Over time, as poker tables are played on, they usually become worn, damaged and physically defected. This is especially true for the playing surface, which is layered with a material that has a tendency to become ripped, torn or even stained: felt.
The felt on your poker table is continually being touched. Depending on how frequently games are played, this may mean you need felt replacement every few months (especially for commercial clients; poker rooms).
Our poker table restoration and re-felting experts have over two decades of experience in restoring poker tables to their original glory. With multiple felt colors to choose from, Alpha Billiards clients will receive the exact style they have in mind backed by the best-quality craftsmanship in the industry.
Felt-installation experts from our team travel to both residential and commercial locations, servicing Chicago and surrounding areas.
We take a first-class approach. No details go overlooked and no customer is left unsatisfied.
Contact us today to restore your poker table back to life with Chicago's top-rated poker table restoration experts. From big to small, we handle it all. For your home or poker room, we handle requests of all sizes and assure your 100% satisfaction.